Learn The Story!
Origins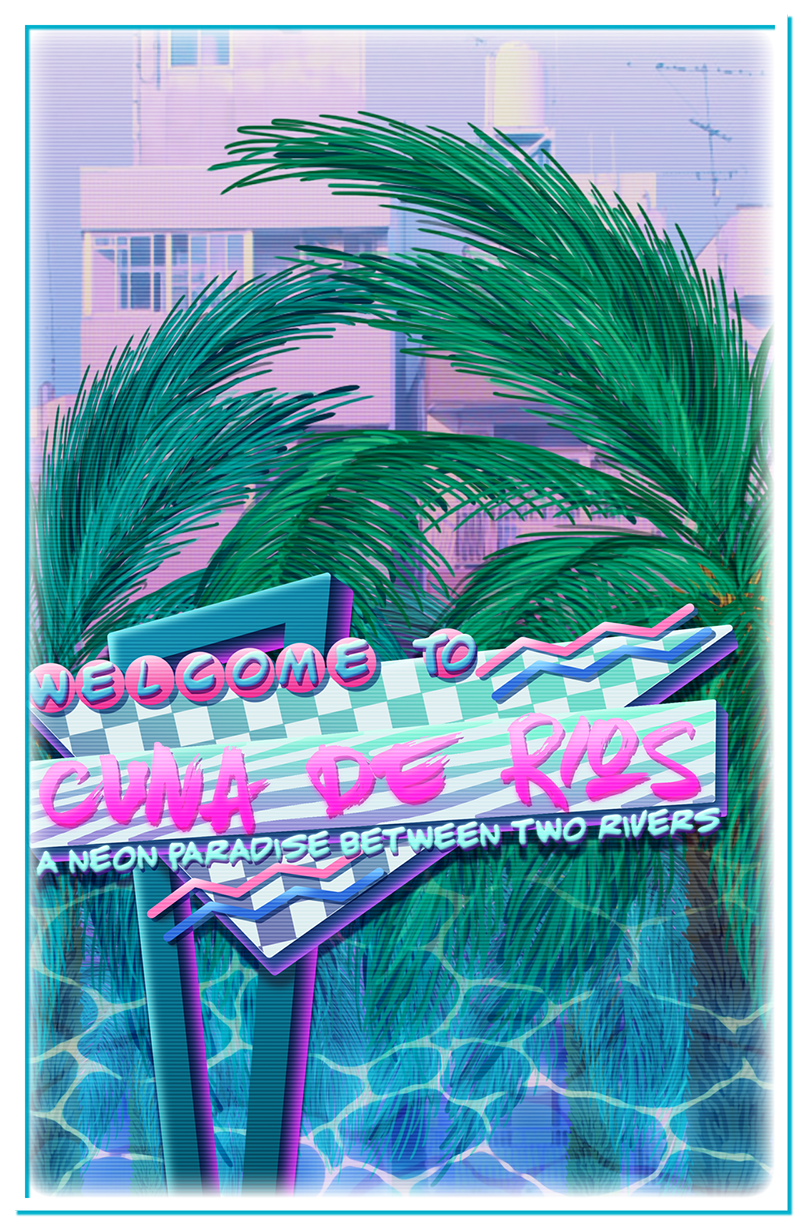 Cuna De Rios
finds its origins in the first half of the 19th century, during an era of mammalian and reptilian discoveries of uncharted territories of the northen central continent; unlike other caravans who treated the discovery almost as a competition, the expeditions of young agricultural and urban engineer
Pantherum De Felinis
, and the one of
Virak'kara
, matriarch of the spirit warriors tribe of
Hibis'qis
(who will later become the two city founders) had as mission friendly collaboration and territorial symbiosis.
Once temporarily stationed in the desertic area of
Chanticoya
, the group acknowledges their daily struggles with the harsh habitat, whose substantial lack of water hinders their attempts at cultivation and farming: Hibis'qis' survival knowledge and skills protected everyone from hazards, though it was only a temporary solution and the expedition feared the place wasn't inhabitable at all.
With a further expedition at north, a group of hydraulic engineers, cartographers and builders chosen by both Virak'kara and Pantherum among their men managed to discover a huge river (later named
GrandScale
) that could be split in its flow to create two smaller tributaries directed towards Chanticoya. Months of their conjoined efforts of agricultural and technological knowledges turned the desertic ground into ferile and cultivable soil, allowing both groups to establish themselves in the now flourishing and easily inhabitable Chanticoya territory, obviously big enough to host everyone.
The two groups collaborated into further developing the territory, each with their own typical lifestyles, that quickly became an established village, then city and finally metropolis as centuries went on. Virak'kara, who became a founder of the new land along with Pantherum, named their village Cuna De Rios, which means
Cradle of Rivers
.
Today, the three mega-districts of Cuna De Rios show specific and discernible enviroinments thanks to their personal development: the west-side is characterized by architectures rich with mystic and magic flavour and close to nature lifestyles; the east-most part of town has always shown affinity to technological progress and as such it hosts modern buildings and headquarters of scientific research; the central part of the metropolis, situated between the two rivers, is the beating heart of Cuna, a real mix of the two realities with a urban jungle style.
Landmarks
The three districts are named, from west to east:
Grinoir
,
Palmshade
, and
Gearshine
. The two rivers have kept their original tributary names,
Primero
and
Segundo
.
Several Cuna De Rios' places of interest or characters' living spaces have appeared in the gallery's illustrations!
🏡 Homes & Personal Rooms 🛌
🍻 Hangouts & Workplaces 🎢
🌇 Outskirts 🌄
Palmshade's Marble Skatepark - Usually a skatepark during colder seasons, it turns into the main gang's favourite hangout for watergun battles in summer!
Mountainous side - Cuna De Rios' northen side is mountainous and the highways connecting it to other cities travel up and down these beautiful panoramas. Be careful at night, there might be people engaging in drifting contests!
Sandy Beaches - Cuna De Rios' artificial rivers are so big and well developed that its shores can host many sandy beaches. Palms and warm weather contribute into turning these places into tropical paradises! It's where Jamaila has the most fun; Gearshine also hosts a nice rollerskating promenade along a good part of Primero's east bank.
---